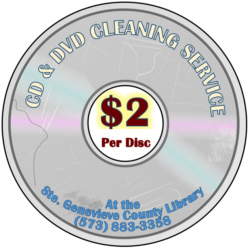 We will be offering a CD & DVD Cleaning Service soon.  Our new machine has worked well on the Library's own discs, speedily removing scratches, smudges, fingerprints, and other debris.
The charge for this service will be $2.00 per disc.  This helps cover costs of materials.
For more information, please inquire at the Library at (573) 883-3358.
Thank you.